Scenica® Incasso
BUILT-IN LATERAL SLIDING FLYSCREEN 50 MM WITHOUT BARRIERS
SCENICA®INCASSO is a flyscreen suitable for built-in installation inside the door frame, while maintaining all the features of the classic version. The adjuster end cap supplied as standard makes the box freestanding so it does not require any supporting surface. The U-profile supplied as standard, is not indispensable: in fact, by covering the set-up on the opposite side of the box, this product will become even less visible. SCENICA®INCASSO is a reversible item: it can be installed on the right or on the left side of the opening, without having to mention it on the order form. As you are looking from within the room, the mesh will appear more external if the box is installed to the right and more internal if the box is installed to the left.
MOVEMENT:
Lateral sliding; Scenica®;
NET FINISH:
Mesh with pvc strip and pins;
AJUSTEMENTS:
Height adjustment up to +8 millimetres
| Doors | Standard production | Minimum size | Maximum size |
| --- | --- | --- | --- |
| Single door | Up to 2000mm width | 396 x 680mm | 2000 x 3400mm / 2200 x 3000mm |
| Double door | From 2001mm width | 792 x 680mm | 4000 x 3400mm / 4400 x 3000mm |
 SCENICA® can be manufactured if the height of each leaf exceeds by at least 8 centimetres their width.
If the ordered measures exceed the maximum granted ones, some or all of the pins might be removed after carrying out the technical feasibility check so that we can manufacture the screen. In such case we cannot grant the resistance of the mesh to the wind push.
Grey accessories. If you opt for Bronze, 9001, 9010 or 1013, some of the parts will be supplied in matching colour. The colour of the accessories in special shades is at the discretion of the Company.
* Standard colour unless otherwise mentioned on the order form.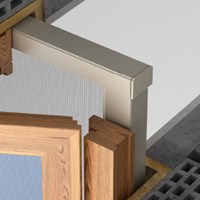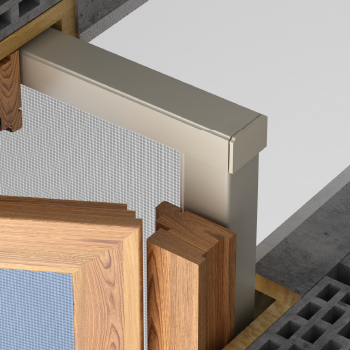 This special plastic component makes the box freestanding so it does not require any supporting surface.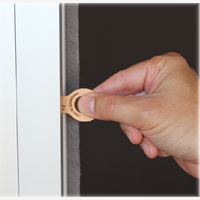 Handcrafted natural leather flexible handle, allowing removal of the handle bar when the handle is covered by the window or other obstruction.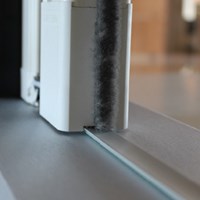 Silver grey sliding profile.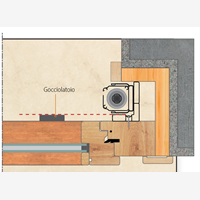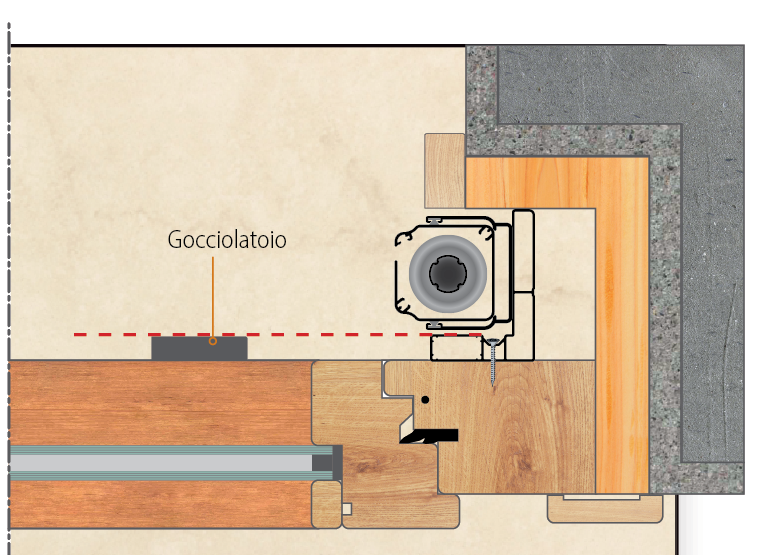 3 sides frame: you can space out Scenica®Incasso from the frame in the presence of drainers.