Types of installation
If you are in the process of building your home, you should install the flyscreens along with your door/window frames, opting for built-in models. After preparing the frame and taking all necessary technical measures, the flyscreens will be virtually invisible and you will obtain a perfect fit, both functionally and aesthetically.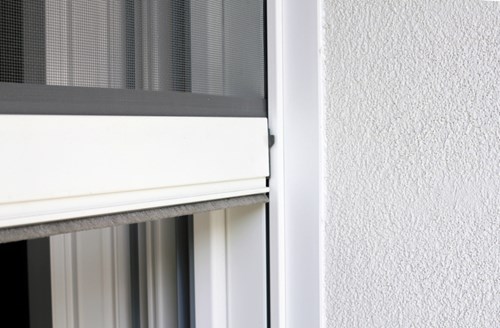 However, if you already installed the window and there is enough free space between the frame (considering the overall size of any weather strips, handles, etc.) and the shutter or roller shutter, you should consider the recess mount installation. In this case, the flyscreen is recessed into the frame and fixed in multiple points (usually next to the box and on the side rails) using screws. 
In case of lack of space you should choose the models that come with surface mount installation; they can be installed directly on the opening or on the window/door frame and based on the accessories used for their installation you can make them either removable or fixed.