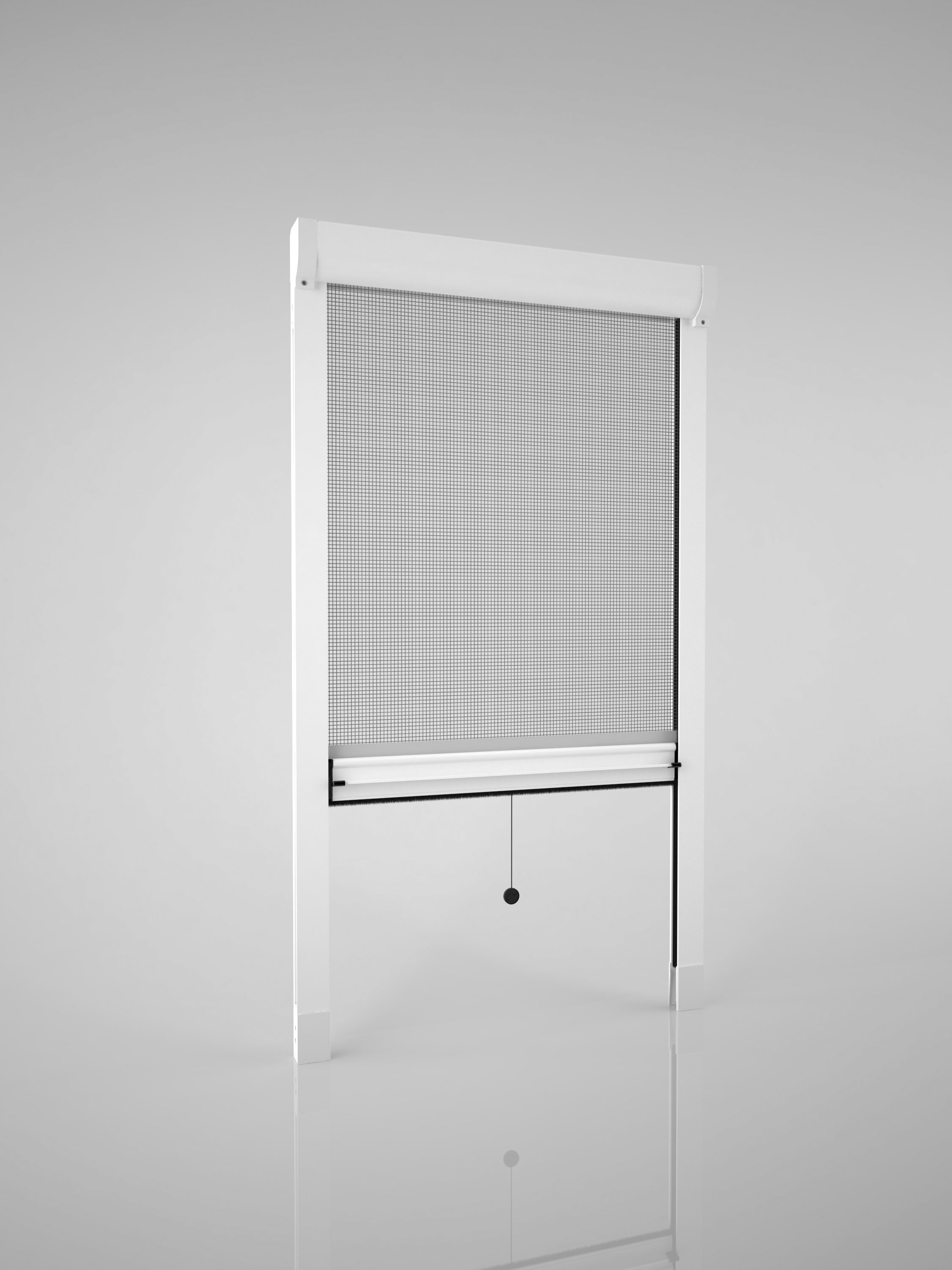 Adriatico
This simple, high performance flyscreen is a Bettio classic, ideal for testing the product.
The single box makes it easy and economical to operate
It can be used on doors and windows
Simple to assemble
It can be installed on different frames
It can be adapted to fit highly irregular frames
Its rounded design suits all styles
MOVEMENT:
Lateral sliding; Vertical sliding;
INSTALLATION:
Surface mount installation; Recessed;
COMMAND:
Spring operated;
SUPPORT SPRING Facilitates installation by pushing outwards when compressed, thereby holding the box in place.
SINGLE BAR Single 39 mm bar, available in two different mesh heights: for doors and windows.
ADJUSTABLE END CAPS Supplied as standard, plastic end caps adjustable in width, that allow screen installation on highly irregular frames.
ADJUSTABLE SHOES Supplied as standard, plastic shoes adjustable in height that enable screen installation on out-of-square frames.
HANDLES Available as an optional, handles make the handle bar easier to grip when opening and closing the flyscreen.
ROUNDED EDGES Sharp aluminium edges are covered with plastic protection caps for maximum safety and manoeuvrability.
ANTI-WIND SIDE RAIL Available as an optional, the Bettio patented anti-wind side rail prevents the mesh from detaching in strong winds.
| DOORS | MINIMUM SIZE | MAXIMUM SIZE |
| --- | --- | --- |
| DOOR AND WINDOW | 550 x 700 (750 with brake) mm | 1600 x 2480 mm |
| SINGLE DOOR | 700 x 960 (1100 with brake) mm | 1600 x 2480 mm |
| DOUBLE DOOR | 1400 x 960 (1100 with brake) mm | 3200 x 2480 mm |
Testa di Moro 2001 Matt 9
Accessories available in white, Bronze and black color.