Alice
HINGED DOOR WITH BACK SPRING
Alice is a flyscreen with aluminium frame. Ideal for doors, it allows smooth pass through as it has no ground profile. It is available in versions from one to four leaves: the main leaf is fitted as standard with a back spring that you can choose to enable or not during installation. The standard version is made with fibreglass mesh but metallic meshes are also available on request; it can also be manufactured in special, irregular or arched shapes (technical drawing required for feasibility check). A special feature of this product's hinge allows flipping the openings A1 and A2 in case of error, without affecting the structure. The versions over 1700 mm high are equipped with a horizontal crossbar placed at 900 mm from the ground.
TOTAL DIMENSIONS:
77 mm with internal and external knob
AJUSTEMENTS:
8 mm per side in width (except Z shaped sash profile version)
Adjusting profile
Adjusting profile with grub screw
Back spring hinge
Crossbar
Sash profile
Subframe profile
Hinge
Pet door (optional)
Ratchet
Knob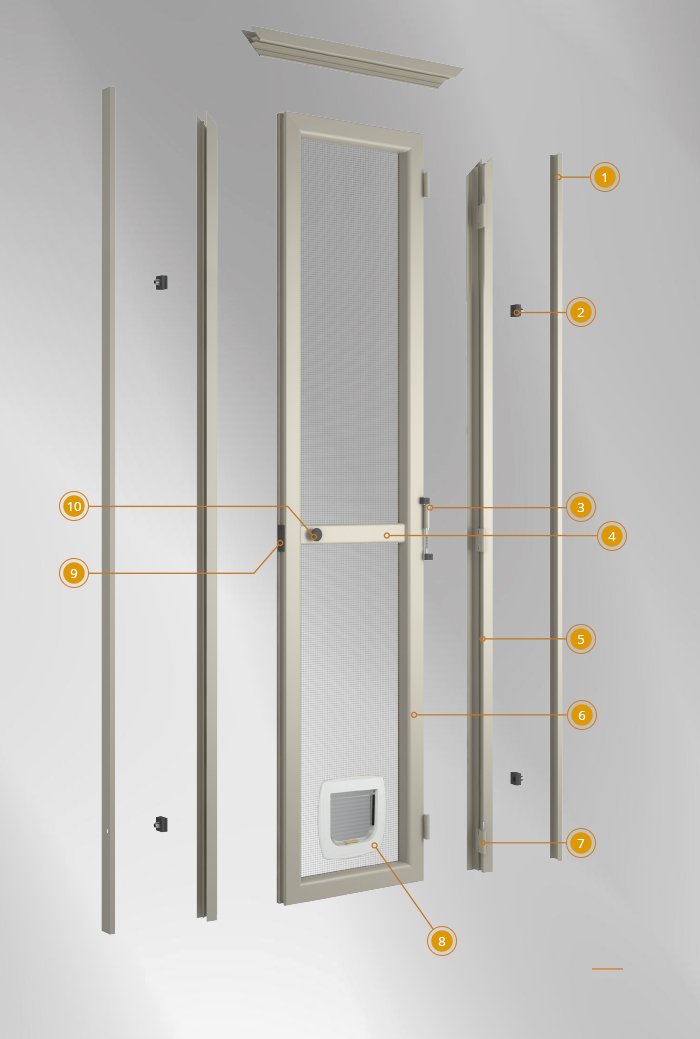 | OPENING TYPE | MINIMUM SIZE | MAXIMUM SIZE |
| --- | --- | --- |
| A1 - A2 | 300 x 700mm* | 1200 x 2500mm |
| A3 - A4 | 650 x 700mm | 2400 x 2500mm |
| A5 - A6 | 650 x 700mm | 1600 x 2500mm |
| A7 - A8 | 900 x 700mm | 1600 x 2500mm |
| A9 - A10 - A11 - A12 | 900 x 700mm | 2400 x 2500mm |
| A13 - A14 | 1200 x 700mm | 3200 x 2500mm |
| A15 - A16 | 1200 x 700mm | 2400 x 2500mm |
*For the pet door version, the minimum width shall be as follows: with Swing1 366 mm, with Swing11 463 mm.
Available colors while stocks last: VERDE MICHELANGELO, MARRONE MICHELANGELO, CILIEGIO, ROVERE.
Black accessories.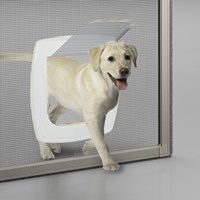 Available in white and in two versions with different values of useful room for animal passing: Swing1 145x148mm, Swing11 218x255mm. Only for aluminium and stainless steel mesh. In order to establish where to place the pet door, please specify animal's chest height from the ground on the order form (minimum 93mm for Swing1 and minimum 78mm for Swing 11)
Long version for easy leaf opening and closing.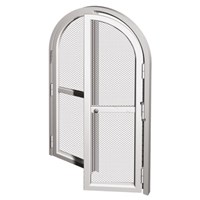 Alice can be manufactured with arched leaf; and also with an above fixed frame (likewise arched or regular). The height of the regular fixed frame should never be less than 150mm and the minimum granted diameter for arched leaf/ fixed frame is 650mm. The Company suggests to avoid oxidised and Testa di Moro 2001 aluminium colours for the arched version since they can lead to coating imperfections. The company needs technical drawings or cut-outs in order to check whether such screens can be manufactured.
If the leaves have different widths, mention in on the order form.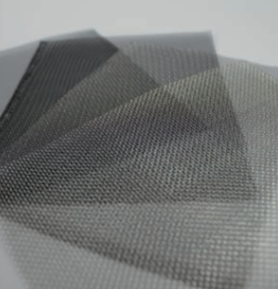 The frame screens are usually produced with PVC coated fibreglass mesh; but upon request they can be manufactured with other types of meshes. In case of special needs, you can also opt for AISI 316L stainless steel, black aluminium and silver aluminium meshes. The AISI 316 L stainless steel offers better protection against corrosion and rust, whereas the presence of these factors can be defined aggressive.
If the order form specifies the height, we can also produce the screens (frame and mesh) separately, and they will have the width of the ordered door. In case of arched shapes, we need to receive technical drawings or cut-outs to check whether such screens can be manufactured.
Z shaped sash.
Ground sash.
Upper adjusting profile.
Crossbar at specific height.